Get rid of the things you would rather not move or donate with our in house junk, debris and decommissioning services.
We have the ability to responsibly dispose of your old used furniture, renovation debris, decommissioned office furniture and other unwanted materials that get in the way of the move to your new home. We provide as many solutions to your moving problems as we can by providing these services with our own equipment and man power.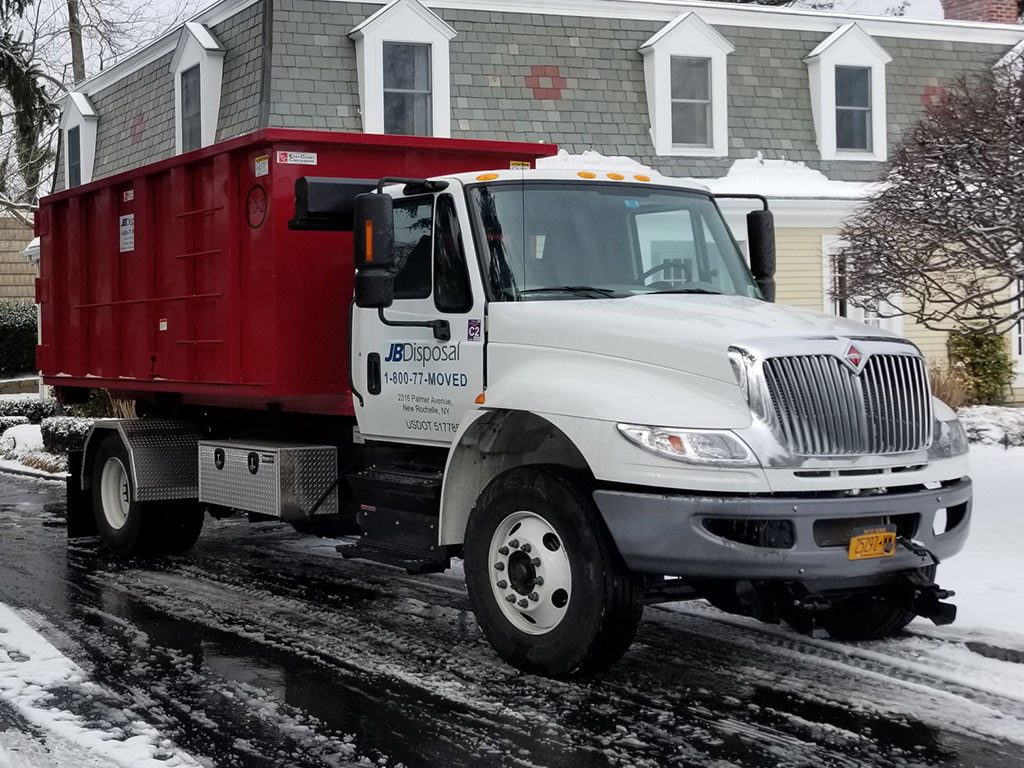 Pre-move Counseling

Roll Off Dumpsters

Junk Removal

Document Destruction

In House Man Power

Qualified Professional Drivers
Prices below INCLUDE a drop off and pick up fee of $325 for 1st week
($25 each additional week.)
$175.00 PER TON (1 Ton Minimum)
We Accept Cash, Credit Card or Check (Payable to JB Moving Services)
Disclaimers:
1.) Overweight Fee $150.00 Per Ton
2.) NO HAZARDOUS MATERIAL Including but not limited to:
Paint
Flammable Fluids
Solvents
Tires
Freon Appliances
Aerosols
TV's
Propane Tanks
Gas Cans
3.) Call us regarding any questionable items
4.) Loading Labor Charge $100.00 Per Hour For 2 Men
JB Moving Services Inc.
222A Selleck St.
Stamford,CT 06902
FAX: 203-274-8496
JB Moving Services Inc.
480 Bunnell St.
Bridgeport, CT 06607
FAX: 203-274-8496