JB Moving Formerly JB Franks, Professional, High Quality, Full Service, Local and Long Distance Household and Commercial Moving Company. We Provide Containerized Storage, Self-Storage, Record Retention and Third Party Services Serving .
Doug Roina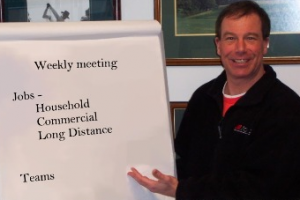 Doug has been with JB Moving since 2002. He graduated from Saint Mary's High School in Greenwhich and attended Quinipiac University in Hamden, CT. Prior to coming to JB, Doug worked for Norelco, a subsidiary of Phillips for 17 years in their IT department.Doug is actively involved in softball and basketball. he incorporates his team spirit into his daily activities in dealing with the JB moving teams and the clients. Doug and JB worked together as teenagers for Allied Van Lines in Greenwich during school through the 80′s.
Doug is the Operations Manager for JB Moving Services handling day to day scheduling and interacting with the staff to coordinate the teams that perform the work. "Service is our best advertisement" and Doug's input is a direct result of our "above reproach" feed back and success.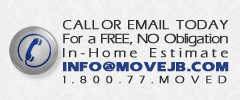 Our People
President
Corporate Secretary
Customer Service Manager
Marketing and Customer Service Manager
General Manager
Operations Manager
Warehouse Manager
Sales
Sales
Commercial Sales
Project Manager