JB Moving Services provides long and short-term temperature and humidity controlled storage of bottles or cases of fine wines. Regardless of how much or how little, we have the capability to store your wine in a safe, secure environment.
FINE WINE STORAGE
JB Moving Services offers fine wine collectors convenience, security and access in the heart of the Westchester & Fairfield area. We offer efficient and organized assistance with consolidating club shipments, mailing list orders and purchases from online retailers. We can accept deliveries from wineries or any of the regional shippers or make pickups on your behalf, securing your wine at a cost savings to you. We take the responsibility of managing wine collections seriously and offer peace of mind through access to a team of wine professionals, optimal storage temperature and humidity as well as redundant security and safety measures.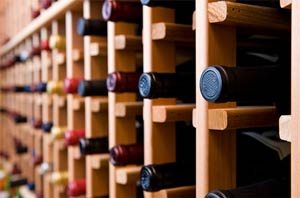 24 Hour Security
Clean Efficient Modern Facilities
Truck Docks & Drive-in Doors
Fire Protection Systems
High Heat Protection Systems
Containerized Storage
---
PRICING:
Storage Charges (Cases/Boxes – standard size cardboard or wood box. Up to 12 bottles)
Minimum charge for storage, $25 per month – 6 months or longer required.
1-99 bottles = $2.00 per case/box per month
100-399 bottle = $1.90 per case/box per month
400 or more please call for more info.
HANDLING

$2.50 per case/box
(standard size cardboard or wood box when removed or put into storage by JB Moving warehouse personnel at the customer's request)
–
PACKING LABOR
$60.00 per man/per hour.
PACKAGING MATERIALS
12 bottle corrugated cardboard case $8.00
12 bottle Styrofoam shipper $14.00
6 bottle Styrofoam shipper $9.50
Call Today To Get A Free, No Obligation Estimate For Your Move!