JB Moving Formerly JB Franks, Professional, High Quality, Full Service, Local and Long Distance Household and Commercial Moving Company. We Provide Containerized Storage, Self-Storage, Record Retention and Third Party Services Serving .
Recycle Your Office Furniture
JB Moving specializes in responsibly decommissioning your office furniture and case goods..
Recycling office furniture and fixtures that have economic value reduce the environmental impact of "surplus" furnishings.
Whether your relocating, emptying an office space in advance of a renovation, or simply upgrading existing furniture, we will help you remove and recycle your case goods for you. We work with many 5013c companies and have many non for profitand charities we can offer items to, and avoid dumping the goods.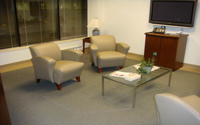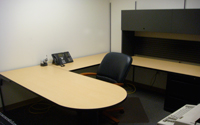 Due to the economy and increase in companies that are downsizing, consolidating, acquired or being merged, the larger portion of the moves we are performing involve more work to knockdown the systems furniture and case goods and decommission the goods.
Call Today To Get A Free, No Obligation Estimate For Your Move!